Original Title: In Schwimmen-Zwei-Vögel
Synopsis
The student Bran who lives at his uncle's maintaining a constant quarrel with the same, writes on a novel with different beginnings. For this purpose he invents the devil Pooka MacPhellimey, the villainous John Furriskey and the legendary Old-Irish hero Finn Mac Cool. But John Furriskey himself is the creation of another character invented by Bran called Dermot Trellis. The same Trellis, himself working on a novel, forces all the characters created by him to live in the Red Swan Hotel and do what he likes them to do.
Bran develops an additional subplot around the devil Pooka MacPhellimey, who is visited by a Good Fairy learning from her that soon a child shall be born to Dermot Trellis at the Red Swan Hotel, a child the fairy wants to bless with her positive powers. Hearing that, Pooka as well sets off for the Red Swan Hotel to plant the seed of evil into newly-born Orlick's heart. On their ramblings through the forests Pooka and the Good Fairy meet the drovers Shorty Andrews and Slug Willard and working class poet Jem Casey. The group of four is later joined by mad King Sweeney. After a two-day journey the company arrives at the Red Swan Hotel. To kill the time waiting for the child to be born, the group engages in a game of poker, the outcome of which gives the narrative course an unexpected turn …
Technical Information
1997; Austria; Drama; 90 minutes; HDCAM-SR; Original Language: English; Subtitles: German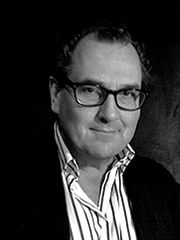 After finishing high school (1979) and job training, Markus Fis­cher began working as a cinematographer. In 1988 he passed the state-certified producer exam and founded Fischer Markus Film­produktion, based in Linz, Upper Austria. 
In 1998, Markus Fischer decided to take a further step towards more independence and founded the Vienna-based Fischer Film GmbH. 
With this company, it is Fischer's goal to develop and produce Aus­trian films by well known filmmakers, as well as by young and tal­ented writers, directors and artists and also European Co-Produc­tions. Markus Fischer is a member of the "aafp – Association of Austrian Film Producers," the Association of the Music and Film Industry Austria, and an EAVE graduate (Les Entrepre­neurs de l'Audiovisuel Europeen).
Selective Filmography
Feature Film
2014 Kafka, Ganja, Maniacs
2007 Midsummer Madness
2005 Fremde Haut
2004 Fräulein Phyllis
Feature Documentary
2012 Slatin Pascha
2011 Gas Monopoly