Original Title: Der Wadenmesser Oder Das Wilde Leben Des W. Mozart
Synopsis
Beyond the well-worn paths of reception, Kurt Palm sets off on a search for the now hazy trail of the genius known as "Amadeus" and discovers a master of scatological humor, an obsessive gambler and anarchist who liked to be called "Lord von Pigdick." Kurt Palm, well-known Austrian playwright and director, has set off on the trail of an individual everyone's supposedly familiar with: Wolfgang "Amadeus" Mozart, universally loved composer and genius from Salzburg.
Technical Information
2005; Austria; Documentary; 90 minutes; HDCAM; 1:1.77 (16:9); Stereo; Original Language: German; Subtitles: English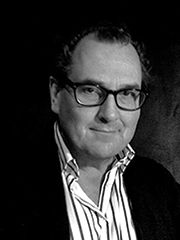 MARKUS FISCHER
After finishing high school (1979) and job training, Markus Fis­cher began working as a cinematographer. In 1988 he passed the state-certified producer exam and founded Fischer Markus Film­produktion, based in Linz, Upper Austria. 
In 1998, Markus Fischer decided to take a further step towards more independence and founded the Vienna-based Fischer Film GmbH. 
With this company, it is Fischer's goal to develop and produce Aus­trian films by well known filmmakers, as well as by young and tal­ented writers, directors and artists and also European Co-Produc­tions. Markus Fischer is a member of the "aafp – Association of Austrian Film Producers," the Association of the Music and Film Industry Austria, and an EAVE graduate (Les Entrepre­neurs de l'Audiovisuel Europeen).
Selective Filmography
Feature Film
2014 Kafka, Ganja, Maniacs
2007 Midsummer Madness
2005 Fremde Haut
2004 Fräulein Phyllis
Feature Documentary
2012 Slatin Pascha
2011 Gas Monopoly