Synopsis
Janu Nakts (St. John's Night) is a traditional Latvian celebration during which family and friends gather to build bonfires, barbecue, drink and generally have a good time. According to legend, lovers and those who would like to fall in love, can search the woods for the "magic fern" on this night. This magic fern serves as the focus and pivotal point of the six stories in "Midsummer Madness" It is also a metaphor for the film's underlying theme – finding love. "MIDSUMMER MADNESS " is reflected in the recurring element of the magic fern, a metaphor (both in the film and in real life) for love. The question posed by the film is: can a search for love ever be successful? Each story deals with this question. An answer is provided at the film's conclusion in a humorous and unforgettable way: we see the legendary fern, glowing magically in a meadow. It exists after all! Then a cow ambles along and eats it.
One big party. One crazy surprise after another!
An American on a mission takes a taxi-ride which leads him to love.
A week ago Curt was an only child who had never left the States. Today he's in a country he's never heard of, looking for a half-sister he never knew he had. He's a fish out of water, in a black mood, and to top it off, his uniquely eccentric, overly-helpful taxi-driver, Oskars, won't shut up or stop asking personal questions! 
Two football-loving firemen save each other.
Lewis and Mike combine the two loves of their lives – being firemen and supporting Liverpool Football Club – to break the ice on an exchange trip to Latvia to meet fellow firemen.
There's nothing like a bit of male-bonding. 
Boys will be boys, drinking will be heavy, accidents will happen, and conclusions will be drawn! But Lewis and Mike discover that there's nothing better than a friend on whom you can depend.
A tired cook loses his appetite for his insatiable lover.
Even when she's not flying, flight attendant Aida doesn't like keeping her feet on the ground. She prefers to wrap her legs around her lover, Yuki, over and over again. But she fails to satisfy his needs for the finer details, like telling her xenophobic parents that he's Japanese, that he's a cook, and that he's on his way to meet them!
An eel-merchant struggles to keep his head above water.
Everything depends on shady Russian, Leonid, signing the deal of his life, but his idea to ply Karl and Axel with food, drink, and pretty women to sweeten the deal, backfires when Karl only lusts after Leonid's long-suffering girlfriend and Axel eats too many 'funny' mushrooms.
A widowed poetess loses her husband and finds two lovers.
Livia is rich, beautiful, mysterious, practical, and open to adventure, which is why she's come to Latvia to bury her husband in Lithuania!!? Her bodyguard, Toni, is understandably protective but unusually possessive. When they hire driver Peteris, who flirts endlessly with Livia, Toni develops feelings for Livia, who is drawn to Peteris, who is after Livia's money, and is getting on Toni's nerves….!
Technical Information
2006; Austria, Latvia; Romance, Comedy; 90 minutes; 35mm, HDCAM-SR; 1:1.85; 5.1 mix, Stereo; Original Language: English, French, Latvian, Russian; Subtitles: English, French; Dubbed Versions: German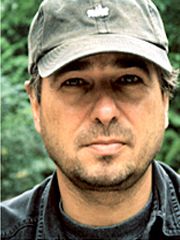 Klaus Hundsbichler's work falls into three areas: as director, editor and composer. He directed, edited and produced "Worldrevolution" and composed the music for "Midsummer Madness", "Karo und der liebe Gott" and "Mirage", as well as numerous industrial films and commercials. He edited "Midsummer Madness", "The Ten Commandments", which received an Emmy nomination for the editing and numerous music videos (Queen, David Bowie, Gianna Nannini, Falco) as well as – infamously – Frank Zappa's Baby Snakes movie. His directorial credits include "Tom und die Biberbande", "Against the Current" and a life of Johann Strauss, as well as many music videos, music documentaries and commercials.
Selective Filmography
Feature Film
2008 La Bohème
2006 Karo und der liebe Gott
2006 The Ten Commandments
2006 Tumsie briezi
2000 Bon Jovi: The Crush Tour
1999 The Venice Project
Feature Documentary
2008 Weltrevolution
1997 Baby Snakes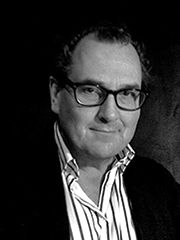 After finishing high school (1979) and job training, Markus Fis­cher began working as a cinematographer. In 1988 he passed the state-certified producer exam and founded Fischer Markus Film­produktion, based in Linz, Upper Austria. 
In 1998, Markus Fischer decided to take a further step towards more independence and founded the Vienna-based Fischer Film GmbH. 
With this company, it is Fischer's goal to develop and produce Aus­trian films by well known filmmakers, as well as by young and tal­ented writers, directors and artists and also European Co-Produc­tions. Markus Fischer is a member of the "aafp – Association of Austrian Film Producers," the Association of the Music and Film Industry Austria, and an EAVE graduate (Les Entrepre­neurs de l'Audiovisuel Europeen).
Selective Filmography
Feature Film
2014 Kafka, Ganja, Maniacs
2007 Midsummer Madness
2005 Fremde Haut
2004 Fräulein Phyllis
Feature Documentary
2012 Slatin Pascha
2011 Gas Monopoly