Original Title: Razsledvane
Synopsis
Parts of a corpse have been found and the suspect, Plamen Goranov, brother of the murdered man, has been detained. He denies the charges and since there is no direct evidence that he has committed the crime the investigation is about to be cancelled. Then a new investigator is appointed – Alexandra Yakimova – and she starts everything from scratch. During the day she interrogates the relatives, friends, colleagues of the two brothers and at night she interrogates Plamen. She hasn't got much time left for her family.
She has chosen solitude for herself and she tries to overcome it by more andmore work. Loneliness is eating Plamen too, and the tough man starts cherishing his encounters with the investigator for the chance to talk toher. The film follows the course of the investigation, focusing on its maintheme – desperate loneliness and how to come to terms with it.
Technical Information
2006; Bulgaria, Germany, Netherlands; Drama, Crime; 105 minutes; 35mm, HDCAM-SR; 1:1.85; 5.1 mix; Original Language: Bulgarian; Subtitles: Czech, English, Polish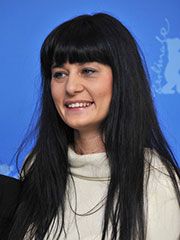 LABINA MITEVSKA
Labina Mitevska was born in 1975 in Skopje, the capital of Macedonia. She studied at the faculty of Art and Archaeology at the University of St. Kiril and Metodi (Skopje) as well at the European Film College (Denmark) and the University of Arizona's Department of Art History. She started her career by coincidence, starting in Milcho Manchevski's film "Pred Dozdot" (1994) in the role of Zamira, a young Macedonian Albanian girl. Her next appearance was in the Macedonian theatre production of Tuku Taka Pod Oblaka (All of a Sudden Under the Clouds). In 1996, Labina played a supporting role in Welcome to Sarajevo (1997), directed by Michael Winterbottom, who next casted her in "I Want You" (1998). In 2000, she had the lead role in the Czech film "Loners", and next appeared in "Too Bad That Balkan Express Was Already Used", directed by her sister Teona Mitevska. Beside acting, a couple of her essays have appeared in the Macedonian magazines "Start" and "Dnevnik".
Selective Filmography
Feature Film
2012 The Woman Who Brushed Off Her Tears
2010 Stapki v pyasaka
2009 9:06
2009 7 avlu
2007 Prevrteno
Short
2008 Voix de garage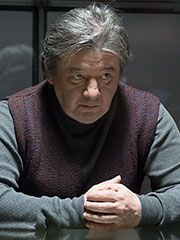 KRASSIMIR DOKOV
From 1978 – 1981, Dokov studied at the National Academy of Theater and Film Arts – Sofia, Bulgaria – acting for drama theater in the classes of prof. Nikolay Lyutzkanov with assistant Margarita Mladenova. During his career, Dokov has played more than 50 characters in the theater and has starred in many features. Awards in the theater: 1988 – Best Leading Actor, Theater Festival, Bulgaria; 1989 – Best Leading Actor, Theater Festival, Bulgaria. He is a member of the Union of Bulgarian filmmakers.
Selective Filmography
Feature Film
2011 Avé
2010 Zad kadar
2009 Prima Primavera
2009 Kozelat
2009 Raci
2006 Nosht i den
2006 Razsledvane