Original Title: Hermes Phettberg Elender
Synopsis
Several years ago, author and actor Hermes Phettberg, a colour-ful figure on the Vienna scene, saw his star quickly rise from the sub-cultural underground to the spotlight of TV shows. Responsible in part for this sudden fame was filmmaker and writer Kurt Palm. With Hermes Phettberg, Elender («Hermes Phettberg, the Wretched») Palm has once again paid his respects to his old friend. From archival material, photos and Phettberg's own memories, the filmmaker creates a picture of a highly unusual human being. Hermes Phettberg has not only fallen out of the frame, he doesn't fit into any. It's no wonder that the radical lateral thinker, legend-ary talk master and actionist divides the public in a land where the outsider is always viewed with great scepticism. Hermes Phettberg: that is Austria too.
Technical Information
2007; Austria; Documentary; 90 minutes; HDCAM-SR; Original Language: German; Subtitles: English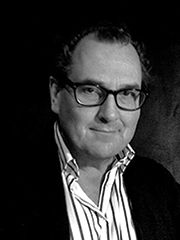 After finishing high school (1979) and job training, Markus Fis­cher began working as a cinematographer. In 1988 he passed the state-certified producer exam and founded Fischer Markus Film­produktion, based in Linz, Upper Austria. 
In 1998, Markus Fischer decided to take a further step towards more independence and founded the Vienna-based Fischer Film GmbH. 
With this company, it is Fischer's goal to develop and produce Aus­trian films by well known filmmakers, as well as by young and tal­ented writers, directors and artists and also European Co-Produc­tions. Markus Fischer is a member of the "aafp – Association of Austrian Film Producers," the Association of the Music and Film Industry Austria, and an EAVE graduate (Les Entrepre­neurs de l'Audiovisuel Europeen).
Selective Filmography
Feature Film
2014 Kafka, Ganja, Maniacs
2007 Midsummer Madness
2005 Fremde Haut
2004 Fräulein Phyllis
Feature Documentary
2012 Slatin Pascha
2011 Gas Monopoly