Original Title: Underbar och älskad av alla
Synopsis
Bella is a self-declared actress but with a rather small list of achievements. She is pushing forty, constantly broke and has very little else to show for herself. Not much is going her way, so one day she decides to be a little creative in a CV she sends around, pretending she has developed acrobat skills. Good for her, Ingmar Bergman is precisely looking for a gymnast actress able to perform serious acrobatics for his new play. Bella gets the role of her life, but her small lies will lead to big consequences…
Technical Information
2007; Sweden; Comedy, Women; 106 minutes; 35mm, HDCAM-SR; Original Language: Swedish; Subtitles: English; Dubbed Versions: German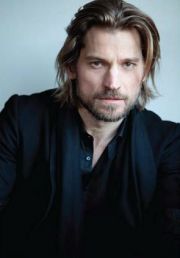 NIKOLAJ COSTER-WALDAU
Nikolaj Coster-Waldau was born on July 27, 1970 in Rudkøbing, Denmark. He is an actor and producer, known for Oblivion (2013), Mama (2013) and Game of Thrones.
Selective Filmography
Feature Film
2014 The Other Woman
2014 En Chance Til
2013 Oblivion
2013 1.000 Times Good Night
2013 Mama
2011 Blackthorn
2011 Headhunters
TV Series
2011 Game of Thrones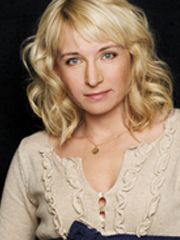 MARTINA HAAG
Martina Haag is a Swedish writer, columnist and actress. She writes for Elle Magazine and is the author of several novels, including Wonderful And Loved By All, a bestseller published in 2005. For the adaptation of the novel in cinema, Martina Haag wrote the script together with Måns Herngren, and played the lead role of Bella, a character that one could describe as a Swedish sister of Bridget Jones.
Selective Filmography
Feature Film
2005 Halva sanningen
2001 Känd från TV
2000 Naken
1997 Selma & Johanna – en roadmovie
TV Series
2002 Heja Björn
1998 Jobbet och jag
1997 Pentagon
1987 På spåret