Original Title: Kriegerin
Synopsis
Marisa, a 20-year-old German girl, hates foreigners, Jews, cops, and everyone she finds guilty for the decline of her country. She provocates, drinks, fights and her next tattoo will be a portrait of Adolf Hitler. The only place she feels home is the Neo-Nazi gang she belongs to, where hate, violence, and heavy parties are the daily rules. When 14-year-old Svenja joins the group, Marisa appears like a role model to her: she fits the purest idea of a combat girl fighting for the group's ideology. But Marisa's convictions will slowly evolve when she accidentally meets a young Afghan refugee. Confronted to him, she will learn that the black and white principles of her gang are not the only way. Will Marisa ever be able to get out of this group?
Technical Information
2011; Germany; Drama, Coming of age; 103 minutes; DCP, HDCAM-SR; 1:2.35; Dolby SRD; Original Language: German; Subtitles: English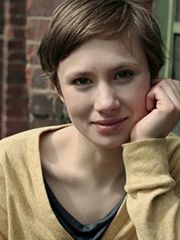 Alina Levshin was born September 10th, 1984 in Odessa, Ukraine. From 2006 to 2010, she studied acting at the College of Film and Television "Konrad Wolf" in Potsdam. Levshin was one of the main cast members in Dominik Graf's television series Im Angesicht des Verbrechens who collectively received the German Television Award in 2010. She won the German Film Prize for her performance in Combat Girls and she was awarded at the São Paulo International Film Festival.