Original Title: Das Leben ist nichts für Feiglinge
Synopsis
The life of the Färber family is completely unhinged after a bizarre accident leading to the mother's death. While Markus clings onto the past and cannot come to terms with the loss of his wife, his fifteen-year-old daughter Kim runs away to Denmark with Alex, a cool guy who has dropped out of school, and visits the setting of her childhood. Together with his mother Gerlinde and her lively carer Paula, Markus sets off to search for his daughter and so embarks on a journey of self-discovery.
Technical Information
2012; Germany; Black comedy, Coming of age; 98 minutes; HDCAM-SR; 1:2.35; 5.1 mix; Original Language: German; Subtitles: English; Dubbed Versions: French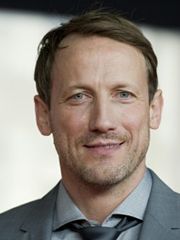 WOTAN WILKE MÖHRING
He grew up in Herne. The former electrician worked as club owner, doorman and model and studied Communication at the Berlin University of Arts. He lived in New York for two years and joined did some acting workshops in Cologne and Los Angeles. Wotan Wilke Möhring had his first screen appearance in the TV-movie "Die Bubi-Scholz-Story" in 1998.
Selective Filmography
Feature Film
2011 Black Brown White
2011 Männerherzen… und die ganz große Lieb
2009 Männerherzen
2009 Soul Kitchen
2009 Pandorum
2008 Valkyrie
2001 The Experiment
TV Series
2000 Auf eigene Gefahr