Synopsis
This theatrical contemporary re-telling of the Passion takes place across the town of Port Talbot, with its inhabitants as its cast, crew and heroes!
The town is in thrall to ICU, a sinister, authoritarian and merciless corporation depleting the town of its resources with scant regard for the residents. The atmosphere is explosive. Resistance is inevitable. When a company man and suicide bomber clash on the beach, catastrophe is only averted by the intervention of a softly spoken man who had disappeared 40 days earlier. Revealed later as the Teacher (Michael Sheen), he attracts followers and becomes a focus for the Resistance. His influence quickly draws the attention of ICU, who perceive him as a danger who must be removed at all costs.
Technical Information
2012; United Kingdom; Drama, Religion; 114 minutes; DCP, HDCAM-SR; 1:1.77 (16:9); 5.1 mix; Original Language: English, Welsh; Subtitles: English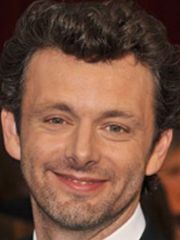 Michael Sheen has proved himself equally accomplished on both stage and screen. His many award-winning stage performances include CALIGULA and FROST/NIXON at the Donmar, and HAMLET at the Young Vic. He created, co-directed and performed in the ground-breaking live event THE PASSION in Port Talbot for National Theatre Wales. He has starred in three films nominated for Best Film at the Academy Awards – THE QUEEN, FROST/NIXON and MIDNIGHT IN PARIS. He is a Vampire in THE TWILIGHT SAGA and a werewolf in the UNDERWORLD series. Other films include THE DAMNED UTD, ALICE IN WONDERLAND and TRON LEGACY. On TV he has given award-winning performances in both FANTABULOSA (as Kenneth Williams) and DIRTY FILTHY LOVE, and created the memorable character of Wesley Snipes on 30 ROCK. In 2009 Michael was honored with an O.B.E. for his services to Drama.
Selective Filmography
Feature Film
2013 Admission
2013 Mariah Mundi and the Midas Box
2012 Breaking Dawn – Bis(s) zum Ende der Nacht: Teil 2
2011 Midnight in Paris
2008 Frost/Nixon
2005 Kingdom of Heaven
2003 Underworld
TV Series
2013 Masters of Sex