Synopsis
Rosemarie is a hard-working young woman living in a small English town in the 1950's. She left Austria with her father during the war to escape the Nazi oppression and since then, despite poverty and loneliness, she has always kept the faith that better days would arise. When she meets Anton, one of her father's friends, she immediately falls in love and starts believing in a fortunate destiny with him. Against all impediments, their secret love affair may help Rosemarie to find out where she really belongs.
nb: We also have the director´s cut available.
Technical Information
2013; Austria, United Kingdom; Drama, Women; 80 minutes; DCP (2D), HDCAM-SR; 1:2.35; Dolby SRD; Original Language: English, German; Subtitles: English, German; Dubbed Versions: German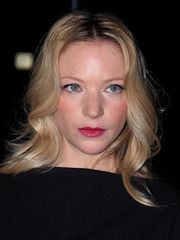 NATALIE PRESS
British actress Natalie Press first gained recognition for her mesmerising central performance in Pawel Pawlikofsky's Bafta winning art house feature My Summer of Love. Simultaneously starring in Andrea Arnold's epic Oscar winning short film Wasp, Press has continued to show vast range, working in both film and television; notably with Arnold again in Red Road (Cannes Prix de Jury) and with Peter Greenaway (NIghtwatching, Venice ).
In 2010 Natalie received a Best Supporting Actress nomination from the Independent Spirit Awards in Los Angeles for her role as wife of IRA informant Martin McGartland in Kari Skogland's controversial thriller 50 Dead Men Walking, opposite Jim Sturges and Ben Kingsley.
In 2011 Natalie received a Best Actress nomination from BAFTA for her role as Paula Clennel in Phillipa Lowthorpe's brave and critically acclaimed docu-drama Five Daughters.
Selective Filmography
Feature Film
2012 Ill Manors
2011 Island
2010 Donkeys
2008 Fifty Dead Men Walking
2006 Red Road
2004 My Summer of Love
TV Series
2011 The Jury II
Short
2003 Wespen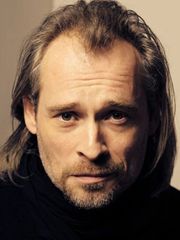 JOHANNES KRISCH
Johannes Krisch is an Austrian theater and screen actor. His portfolio on stage ranges from the Burgtheater in Vienna till the Salzburg Festival. In the course of his career he was working with directors like Claus Peymann, Jürgen Flimm, Hans Neuenfels, Ruth Berghaus, Leander Haussmann, Karlheinz Hackl, Paulus Manker and Philip Tiedemann. Johannes played the main part in Götz Spielmann's Oscar nominated Revanche and has since then worked successfully on national- and international TV- and cinema productions.
Selective Filmography
Feature Film
2013 Finsterworld
2013 Vergiss mein Ich
2012 Die Rache der Wanderhure
2011 Isenhart – Die Jagd nach dem Seelenfänger
2011 360
2010 Kottan ermittelt: Rien ne va plus
2008 Revanche
TV Series
2012 Braunschlag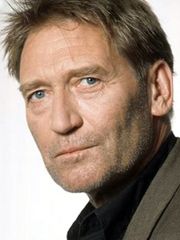 MATTHIAS HABICH
Matthias Habich – born in 1940 – is a German theater- and screen actor. After High School graduation he studied at the University of Music and Theater in Hamburg, was one semester at the Conservatoire de Paris and took acting classes with Lee Strasberg in the USA. He has been working with stage legends like Peter Brook. In the course of his career he has been part of more than 70 national and international productions and has been awarded with several international prizes like the "Golden Lion", the "Grimme-Prize" or the "German Film Prize".
Selective Filmography
Feature Film
2012 Das Kindermädchen
2012 Und alle haben geschwiegen
2011 Eine halbe Ewigkeit
2008 Der Vorleser
2004 Der Untergang
2001 Nirgendwo in Afrika
2001 Duell – Enemy at the Gates
TV Series
2010 Liebe am Fjord