Synopsis
The Last Soviet Movie tells the story of Brooklyn writer John F. Romanoff, and his search for the true history of his ancestors who were major participants in the Russian Revolution. Entertaining and challenging, the film defies convention and questions the reality of what is happening in front of and behind the camera.
In production as the Soviet Union closed down, THE LAST SOVIET MOVIE is shot in a radically eclectic style that mixes Sergio Leone Westerns with Tarkovsky and Monthy Python.
A tribute and satire of old soviet action heroes, THE LAST SOVIET MOVIE is both a lament for and the final nail in the coffin of what once was Soviet cinema. Eisenstein, Pudovkin and Vertov would be horrified.
WARNING: Includes fights with wild beasts, encounters with ballerinas, a ride on the transsiberian railway, nudity and Leninism.
Technical Information
2003; Latvia, Austria; Comedy, History; 79 minutes; 35mm, HDCAM-SR; 1:1.85; 5.1 mix; Original Language: English, Russian; Subtitles: English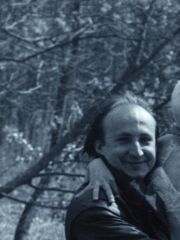 ALEXANDRS PETUKHOVS
Born 1967 in Riga (Lativa),studied Film at the National Filmschool VGIK, Moscow. He worked as a filmcritics for the daily newspaper "Pravda ". In the 90´s he immigratred to Poland and became assistant director of Baranowski, Kieslowski and Polanski.
Selective Filmography
Feature Film
1992 OKHOTA ZHIT
Short
1991 GAGARIN'S DEAD
1990 BREZHNIEVS FOOT
1989 GAGARIN LIVES IN US
1989 STALINS FIST
1988 CHE CHE CHE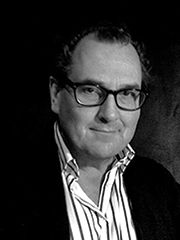 MARKUS FISCHER
After finishing high school (1979) and job training, Markus Fis­cher began working as a cinematographer. In 1988 he passed the state-certified producer exam and founded Fischer Markus Film­produktion, based in Linz, Upper Austria. 
In 1998, Markus Fischer decided to take a further step towards more independence and founded the Vienna-based Fischer Film GmbH. 
With this company, it is Fischer's goal to develop and produce Aus­trian films by well known filmmakers, as well as by young and tal­ented writers, directors and artists and also European Co-Produc­tions. Markus Fischer is a member of the "aafp – Association of Austrian Film Producers," the Association of the Music and Film Industry Austria, and an EAVE graduate (Les Entrepre­neurs de l'Audiovisuel Europeen).
Selective Filmography
Feature Film
2014 Kafka, Ganja, Maniacs
2007 Midsummer Madness
2005 Fremde Haut
2004 Fräulein Phyllis
Feature Documentary
2012 Slatin Pascha
2011 Gas Monopoly