Original Title: Au Voleur
Synopsis
Isabelle (Florence Loiret Caille) is a teacher. Bruno (Guillaume Depardieu) is a thief. Together, they start believing they could find happiness. The day the police tightens the noose round him, Bruno runs away, taking Isabelle along with him. In the heart of the forest, they hide and love each other, timelessly, in an ultimate attempt to keep the violence of the world away.
Technical Information
2009; France; Drama, Romance; 96 minutes; 35mm, HDCAM-SR; 1:1.85; Dolby SRD; Original Language: French; Subtitles: English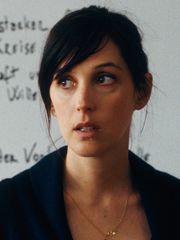 After spending her youth in Indonesia, Florence Loiret came back to France to study comedy. She was discovered in Claire Denis' Trouble Every Day in 2001, and has then worked with numerous directors like Erick Zonca, Benoît Jacquot, Michael Haneke, Xavier Giannoli, Arnaud and Jean-Marie Larrieu, Agnès Jaoui and, more recently, Zabou Breitman in Someone I Loved, for which she was nominated as best upcoming actress at the Cesar Academy. She also is the faithful accomplice of Jérôme Bonnell, for whom she played a young girl in mourning in Olga's Chignon, a prostitute in Waiting for Someone and Malik Zidi's borderline sister in The Queen of Clubs.
Selective Filmography
Feature Film
2013 Les salauds
2012 Il était une foi
2012 Queen of Montreuil
2011 Rituels meurtriers
2011 Trouble Every Day
2010La petite chambre
Short
2013 Les filles de la Côte d'Azur
1997 Seule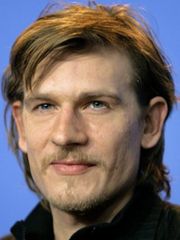 Revealed in 1992 in Alain Corneau's All the Mornings of the World, for which he learned to play the viola da gamba, Guillaume Depardieu's talent was confirmed in Pierre Salvadori's comedy, The Apprentices, in an amusing scene in which he skies down a staircase. Parallel to these comedies in which he was so brilliant, he was Josée Dayan's favourite actor in several of her TV productions (The Count of Monte Cristo in 1998, Castle in Sweden in 2008). 
He also played a tormented hero for Leos Carax and, more recently, a crazily in love army general for Jacques Rivette, a lost soldier for Serge Bozon and a homeless person in Pierre Schoeller's first feature. 
He was never better than in the extreme roles of marginal characters, played with a subtle panache, echoing his own personal borderline lifestyle.
Selective Filmography
Feature Film
2009 Au voleur
2008 Les inséparables
2008 De la guerre
2008 Versailles
2007 Peur(s) du noir
1999 Pola X
1995 Les apprentis
1991 Tous les matins du monde