Original Title: Blutsfreundschaft
Synopsis
16-year-old Axel falls out with his step-father and becomes involved in a neo-nazi gang. To join the gang he has to prove himself by killing a social worker. He runs away and takes refuge in a dry-cleaning shop run by 80-year-old Gustav Tritzinsky (Helmut Berger). Axel reminds Gustav of the lover he had during the war, his first love whom he betrayed to the Gestapo, so to atone for that betrayal he takes Axel in. Now Axel has to choose between his homophobic street friends and the friendship and obsession of a homosexual old man.
Technical Information
2009; Austria; Drama, Gay; 92 minutes; 35mm, HDCAM-SR; 1:1.85; Dolby SRD; Original Language: German; Subtitles: English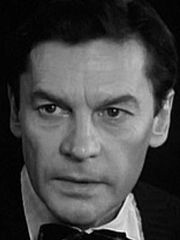 HELMUT BERGER
Helmut Berger, born in Bad Ischl, Austria, is a respected actor, mostly known for starring in Luchino Visconti's films. At the age of 18 he moved to London where he attended drama school. After studying in Perugia he moved to Rome.
In 1964 he first met Luchino Visconti who gave him his first acting role in the movie ´Le streghe´. Helmut Berger attained international fame playing the amoral Martin von Essenbek in Visconti´s ´The Damned´, for which he was nominated for a Golden Globe in 1969. Four years later he won the ´David di Donatello´ for his performance in ´Ludwig´. He appeared in numerous French, Italian and German films and spent one season on the American soap ´Dynasty´.
In 2007, he received a Special Teddy Award at the Berlin International Film Festival for his overall professional achievements.
Selective Filmography
Feature Film
2013 Paganini: The Devil`s Violinist
2011 Mörderschwestern
2004 Honey Baby
1990 The Godfather: Part III
1974 Gruppo di famiglia in un interno
1972 Ludwig II
1970 Dorian Gray
1969 La caduta degli dei