Original Title: Vielen DANK FÜR Nichts
Synopsis
Valentin is fed up! Being confined to a wheelchair after a snowboarding accident is bad enough, but being forced to participate in a theatre project for people with disabilities is… unthinkable! There is only one ray of hope – Mira – his beautiful carer. But there's a problem: she's going steady with a local slime-ball called Marc. Out of frustration about himself and the world, Valentin decides to rob the gas station where Marc works. His house mates, Lukas and Titus, are all for it and offer their help. It is the beginning of a man-to-man friendship and an adventurous plan that may or may not be successful.
Technical Information
2013; Switzerland, Germany; Coming of age, Drama; 95 minutes; DCP, HDCAM-SR; 1:2.35; 5.1 mix; Original Language: German, Italian; Subtitles: English, French, German, Italian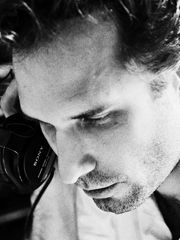 Oliver Paulus was born in 1969 in Dornach (Switzerland). He first attended the School of Fine Arts in Basel before he studied directing and screenwriting at the famous Filmakademie Baden-Württemberg in Germany. In 1995 Oliver was honoured with the MAX OPHULS AWARD, in 1997 with the STUDY AWARD and in 2008 with the AWARD FOR FILMMAKING of the Solothurn Government. In 2005 he got invited to direct the prestigious PARISIENNE PEOPLE commercial in the succession of such outstanding directors as Jean-Luc Godard, Robert Altmann, Ethan und Joel Coen, David Lynch, Emir Kusturica, Roman Polanski and Wim Wenders.
WIR WERDEN UNS WIEDERSEH'N and WENN DER RICHTIGE KOMMT got invited to more than 80 festivals and honoured with 18 international awards.
Selective Filmography
Feature Film
2008 TANDOORI LOVE
2004 SO LONG, MY HEART!
2003 WHEN THE RIGHT ONE COMES ALONG
Short
2001 THE BUTCHER'S BRIDE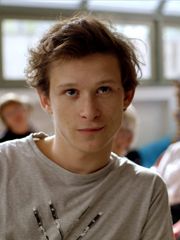 Joel Basman was born on January 23, 1990 in Zürich, Switzerland. He is an actor, known for Wer ist Hanna? (2011), Picco (2010) and Sennentuntschi (2010). In 2008 he was named as one of the European films' Shooting Stars by the European Film Promotion Board.
Selective Filmography
Feature Film
2014 Dawn
2014 Puppylove
2014 Monuments Men – Ungewöhnliche Helden
2013 Draussen ist Sommer
2011 Hanna
TV Series
2008 Tatort