Original Title: 200 Cartas
Synopsis
One night, Raul meets Maria, a young Puerto Rican woman visiting New York. The night of their encounter, something dramatic happens and they are suddenly separated. Struck by love at first sight, he travels to Puerto Rico in search of this beautiful girl and faces the adventure of his life.
Technical Information
2013; Puerto Rico; Comedy, Romance; 97 minutes; DCP, HDCAM-SR; 1:1.85; 5.1 mix; Original Language: English, Spanish; Subtitles: English, Spanish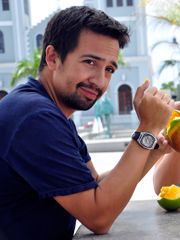 Lin-Manuel Miranda wrote the first incarnation of "In the Heights" his sophomore year at Wesleyan University in Connecticut. Off-Broadway, "In The Heights" received nine Drama Desk nominations, including best music, best lyrics, and it won the award for outstanding ensemble performance. It received the Lucille Lortel Award and Outer Critics Circle Award for best musical and the Obie Award for outstanding music and lyrics. Lin-Manuel was awarded with the Theater World Award for outstanding debut Performance and the Clarence Derwent Award both for Mr. Miranda's performance. 
He is the recipient of the 2007 ASCAP Richard Rodgers New Horizons Award and has appeared on Die Sopranos (1999) and Sex and the City (1998), Dr. House (2004), and The Electric Company (2006). He is also a co-founding member of Freestyle Love Supreme, a hip-hop comedy group that tours comedy festivals all over the world.
Selective Filmography
Feature Film
2012 Freestyle Love Supreme
2012 The Odd Life of Timothy Green
TV Series
2013 How I Met Your Mother (guest starring)
2011 Modern Family (guest starring)
2009 Dr. House (guest starring)
2007 Die Sopranos (guest starring)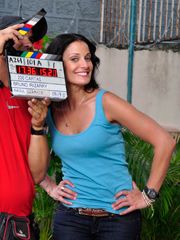 Young beauty queen raised in small town of Toa Alta, Puerto Rico. She represented Toa Alta in the Miss Puerto Rico contest, where she won. Eventually she also represented Puerto Rico in the 1993 Miss Universe contest, where she walked away with the crown. 
After winning the crown, she filmed a movie for famed Puerto Rican director Jacobo Morales ("Linda Sara") before heading off to the Philippines to host local talk show and film several movies there. Learned Tagalog. After returning to Puerto Rico released two salsa/merengue albums, but didn't fair too well in sales. A doll created in her likeness (similar to a Barbie doll) was a big seller in Puerto Rico and the Philippines. She married singer Mark Anthony in 2000.
Selective Filmography
Feature Film
2009 The Nail: The Story of Joey Nardone
1994 Linda Sara
TV Series
2006 Watch Over Me
1973 The Young and the Restless (guest starring)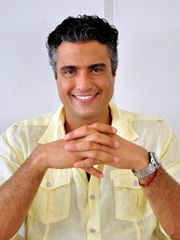 He is the son of a rich Mexican businessman of Egyptian descent and a talented Brazilian singer from Ipanema. He began his career singing in bohemian Clubs along with the famous Cubans, Amaury Guitierrez and Pancho Céspedes. His father wanted him to be a businessman. He studied business and worked in his company for a couple of years. When he was 20, he told his father that he was not happy with his life and that his dream was to be a singer, and he accepted. He studied opera and theater for some time. One day he went to a radio station to record his first demo and he ended up being a producer. He worked on "El Show de Jaime Camil", for USA network, and Que Nochecita! for TV Azteca.
Selective Filmography
Feature Film
2014 Chiapas, el Corazón del Café
2014 Los árboles mueren de pie
2013 Pulling Strings
2012 El cielo en tu mirada
2008 All Inclusive
TV Series
2014 Qué pobres tan ricos
2013 Devious Maids (guest starring)