Synopsis
Franziska (Eva Mattes), a renowned photographer, is on a journey to come to terms with her past. Along the way she's haunted by memories of her youth and of her father's (Martin Wuttke) strange behavior when he returned from his time in the french Légion Étrangère in North Africa. He was haunted by images of what he saw during the colonial wars, and was not able to deal with it when he returned home. Franziska is now ready to cope with her childhood memories, which she kept a secret for too long.
Technical Information
2014; Luxembourg, Austria; Drama, Author film; 87 minutes; DCP, HDCAM-SR; 1:2.35; 5.1 mix; Original Language: German; Subtitles: English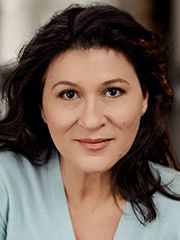 Eva Mattes is stage and screen actress, starring in Werner Herzog films. (Best Supporting winner at Cannes for "Woyzeck"). She got famous for her role "A Man Called EVA".
Mattes moved into leads in socially conscious films, like Herzog's "Stroszek", Fassbinder's "In A Year of 13 Moons" or Adlon's "Céleste". Her recent roles include the mother in "Enemy at the Gates", and opposite Isaach De Bankole in "Otomo".
Selective Filmography
Feature Film
2012 Sams im Glück
2010 Mahler auf der Couch
2004 Lauras Stern (voice of the sun)
2001 Enemy at the Gate
1995 Schlafes Bruder
1979 Woyzeck
1977 Stroszek
TV Series
2013 Tatort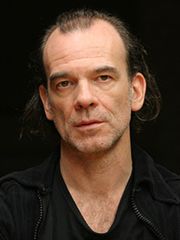 Martin Wuttke was born on February 8, 1962 in Gelsenkirchen, Germany. He is an actor and director, known for "Inglourious Basterds", "Cloud Atlas" and "Wer ist Hanna?".
Martin Wuttke has won several awards like "Deutscher Theaterpreis DER FAUST" or "Nestroy Preis" in the category "Best Actor".
Selective Filmography
Feature Film
2012 Cloud Atlas
2011 Wer ist Hanna?
2009 Inglourious Basterds
2007 Weisse Lilien
2006 Call Me Agostino
2000 Die Stille nach dem Schuß
1991 Buster's Bedroom
TV Series
2014 Tatort