Original Title: Kafka, Kiffer und Chaoten
Synopsis
It is summer and five overly-seasoned college students have been given the task of writing a group paper on Franz Kafka's "The Country Doctor." At first they are reluctant, but in a cloud of hashish they come up with the idea to film the story instead. Their film location is a campsite in Sicily, which they had already booked ages ago for summer vacation. The technical department consists of a couple "unique" men from the Vienna film scene. To everyone's surprise, they even manage to get Kafka himself to play a supporting role in the film.
KAFKA, GANJA, MANIACS parodies bizarre artists in a crazy road movie with some animation, video clips, and musical interludes mixed in. Incidentally, Kafka himself also gets the chance to revise his life story and finally live out the rest of his days in happiness.
Technical Information
2014; Austria; Road-movie; 84 minutes; DCP, HDCAM-SR; 1:1.85; Dolby SRD; Original Language: German; Subtitles: English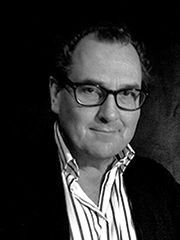 MARKUS FISCHER
After finishing high school (1979) and job training, Markus Fis­cher began working as a cinematographer. In 1988 he passed the state-certified producer exam and founded Fischer Markus Film­produktion, based in Linz, Upper Austria. 
In 1998, Markus Fischer decided to take a further step towards more independence and founded the Vienna-based Fischer Film GmbH. 
With this company, it is Fischer's goal to develop and produce Aus­trian films by well known filmmakers, as well as by young and tal­ented writers, directors and artists and also European Co-Produc­tions. Markus Fischer is a member of the "aafp – Association of Austrian Film Producers," the Association of the Music and Film Industry Austria, and an EAVE graduate (Les Entrepre­neurs de l'Audiovisuel Europeen).
Selective Filmography
Feature Film
2014 Kafka, Ganja, Maniacs
2007 Midsummer Madness
2005 Fremde Haut
2004 Fräulein Phyllis
Feature Documentary
2012 Slatin Pascha
2011 Gas Monopoly