Synopsis
Steve, a young professional snowboarder, ruins a high-paying photo shoot by playing a silly prank. He, his girlfriend Branka and fellow snowboarder Josh are left behind on the mountain. They seek shelter in an après-ski tavern that is hosting an all-night party. Things go from bad to worse when a scientific experiment unleashes an epidemic of zombies and mutant wildlife. This is mostly lost on the local drunkards, as they are not always easy to distinguish from zombies themselves. But Steve, Branka and Josh have to find a way to survive this hellish night.
Technical Information
2016; Austria; Horror, Zombie; 78 minutes; DCP, ProRes; 2.35:1; 5.1 mix; Original Language: English; Dubbed Versions: German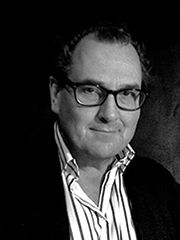 MARKUS FISCHER
After finishing high school (1979) and job training, Markus Fis­cher began working as a cinematographer. In 1988 he passed the state-certified producer exam and founded Fischer Markus Film­produktion, based in Linz, Upper Austria. 
In 1998, Markus Fischer decided to take a further step towards more independence and founded the Vienna-based Fischer Film GmbH. 
With this company, it is Fischer's goal to develop and produce Aus­trian films by well known filmmakers, as well as by young and tal­ented writers, directors and artists and also European Co-Produc­tions. Markus Fischer is a member of the "aafp – Association of Austrian Film Producers," the Association of the Music and Film Industry Austria, and an EAVE graduate (Les Entrepre­neurs de l'Audiovisuel Europeen).
Selective Filmography
Feature Film
2014 Kafka, Ganja, Maniacs
2007 Midsummer Madness
2005 Fremde Haut
2004 Fräulein Phyllis
Feature Documentary
2012 Slatin Pascha
2011 Gas Monopoly