Original Title
Pilsata pi upis
Synopsis
The Sign Painter is a tragicomedy about a young Latvian man (ANSIS) with simple dreams: to marry the free-spirited and beautiful daughter (ZISLA) of a local Jewish merchant and to pursue a career as an artist whilst supporting himself as a sign painter. But his dreams are repeatedly swept away in the tumultuous tides of serial totalitarian occupation of his home during the WWII era.
Technical Information
2020; Drama, War; Latvia, Czech Republic; 110 minutes; DCP, ProResHQ; 1:2,33; 5.1 mix; Original Language: Latvian, German; Subtitles: English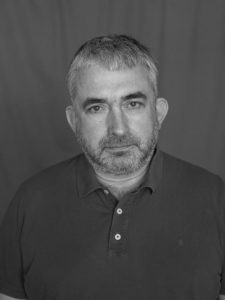 Gundars Āboliņš is Latvian film and theatre actor, born in 1960. His main stage is Riga New Theatre, but he has been playing also Muechner Kammerspiele, Komische Oper Berlin, Burgtheater, Schauspielhaus Koeln, Schauspielhaus Zurich among others.
His filmography includes titles like Von 17 bis 19, Der Sohn, What Silent Gerda Knows,  Dolina Roz, Homo Novus, Monsieur Taurins, Little Robbers, Midsummer Madness and others.